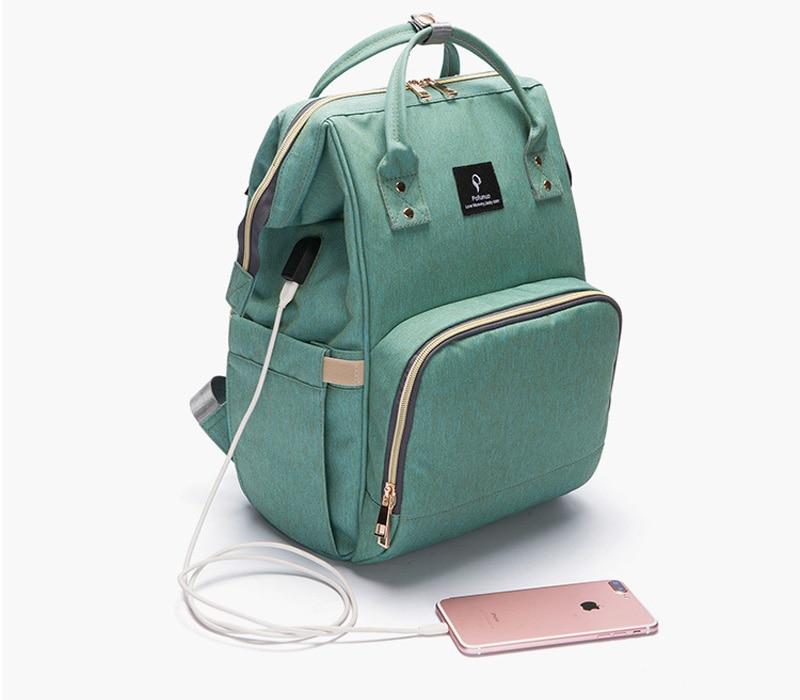 Multi-function Maternity Bag
How to use the USB Diaper Bag
Having a diaper bag to carry all your baby's accessories is very practical and is indeed essential. What better way to stay to organize your baby supplies and keep up with everything you need to take care of your precious little one?
Additionally, in today's technology-based world with over 85% of the population carrying cell phones, it only makes sense to own a diaper bag with USB port to ensure you have the charging capabilities when and where you need it. Besides keeping your cell phone charged is one less problem a parent should have to worry about.
So how do those USB diaper bags work? Well, it's as simple as 1, 2, 3…
Step 1
Connect the power bank with the inside USB connector
Please note: Power banks are sold separately from USB Diaper Bags
Step 2
Connect the USB charging cable to the outside USB connector
Step 3
Connect your device (cell phone, bottle warmer, pods, etc…) to the charging cable.
If you're a parent on the go or looking to purchase a unique gift for someone special, we have just what you need!