Protected by our Lowest Price Guarantee
Royal Luxury Baby Stroller

Description

If you're like most parents, you're always bringing your baby with you. So why not get a travel system that allows you to transport your little one like the Prince or Princess he or she really is?

Our Royal Luxury Baby Stroller consists of a combo stroller-car seat system which will help you and your little one get from point A to point B safe, secure, and with a touch of class 👑
Price Guarantee

Simply put, we purchase in directly from the manufacturer, cut out the middleman, and pass savings onto you. We know we have the lowest price on the market and back up our claim with action! After purchase, if you find this item at a lower price, we promise to refund the difference of your purchase plus 10%! This includes prices from major retailers like Amazon, Walmart, and Target.. 

Our LPG is the absolute lowest price we can offer; therefore, we are unable to accept additional coupons or savings promotions.

Our Guarantee gives you the assurance that you are getting the best value on the market which equates to real savings you can depend on!
Shipping & Delivery

Shipping is FREE WORLDWIDE. Your order will be processed within 24 hours. U.S. orders deliver in 2 to 5 days (all other others will deliver in 12 -14 days). For more details visit Shipping & Delivery.
Returns & Exchange

We have a 30-Day Guarantee. If you are within 30-Days of receipt of your purchase, you are eligible for a full refund or exchange (see our Product Guarantee Policy).
ARE YOU PREPARED TO TRANSPORT YOUR NEWEST ADDITION TO THE FAMILY?
HIGHLIGHTS
✔ MULTI-FUNCTIONAL: This 3-in-1 stroller-car seat combo is equipped with a special fastening system that allows the bassinet to be transformed into a pushchair in only 3 easy motions.

✔ EASILY FOLDABLE: You can fold the stroller with just one hand - with or without the seat attached giving you the ability to carry it or store it with relative ease. The stroller automatically locks and stands upright allowing for a more stable ride. The handlebar rotates to accommodate parents of different heights.
✔ EASY TO CLEAN: There are no spills too tough for our stroller combo. Made with materials resistant to spills and stains, the stroller can be effortlessly wiped clean with a damp cloth or mild detergent (if needed).
✔ EASY TO PUSH & MOVE WHEELS: Thanks to the light aluminum frame, dynamic suspension system, and wheels made of durable abrasion-resistant rubber, this baby stroller is easy to steer and performs effortlessly on any type of terrain. Our go-anywhere wheels mirror the smooth, easy ride of inflatable air tires - minus the potential to pop or go flat.
FEATURES
Parents like yourself will love our premium-made stroller with car seat travel system because it was designed to be ready for you from the moment your child is born all the way through the last day of their stroller years. 
Our newborn car seat travel system allows you to easily transfer your little one every time you need to make the switch from the car to the stroller without having to move or reposition them -- something that especially comes in handy when they are peacefully snoozing away.  
When you have a newborn or when your little one is less than six months old, you may want to use your infant's car seat as the seat on top of your stroller to give them a safer ride or to sleep comfortably.
Around 6 months up to 48 months, your little one will start to sit up and will likely want a better view of the world - and then you can use the full-size stroller (Bassinet).
The best part? Because you can use the baby stroller with car seat combo travel system from infancy through toddlerhood, this will be the only baby stroller travel system you will need to purchase!
SECURITY & SUPPORT - We test to ensure that your little one is safe in all upright and reclined positions in our premium baby stroller. We can assure you that our locking and latching mechanisms are highly secure.
FRAME TEST - Our irregular surface test simulates walking over bumps for 72 hours; we test for a period of 300 hours -that's a lot of coffee runs, right? This baby stroller also undergoes thousands of repeated impact performances and simulated sidewalk curb maneuvers to ensure it can withstand any knocks and bangs that may come.
WHEELS & BRAKE - We tested our brake mechanisms on both flat and inclined surfaces. We also assessed the strength and stability of our wheels - even spinning them against sandpaper for miles on end to guarantee they will stand the test of time.
Since this stroller system is equipped with:
👑 One-step footbrake, front-locking wheels
👑 A high-quality frame shock absorption system
👑 And a highly fashionable quality design
You and your Prince or Princess will be prepared for a luxuriously comfortable ride almost anywhere and anytime!
6 FREE GIFTS INCLUDED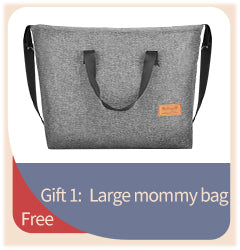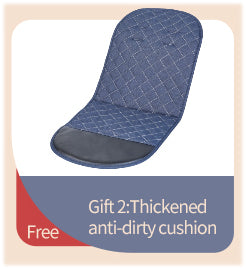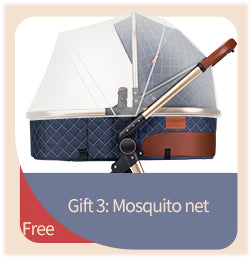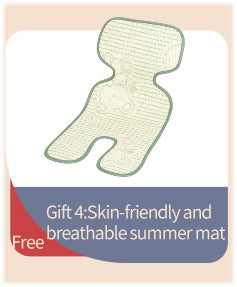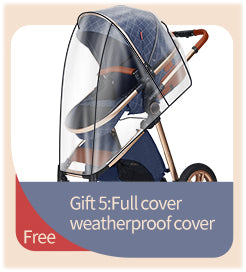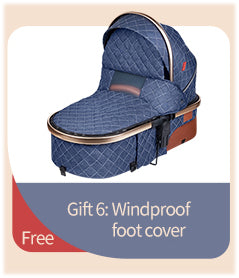 CERTIFIED & APPROVED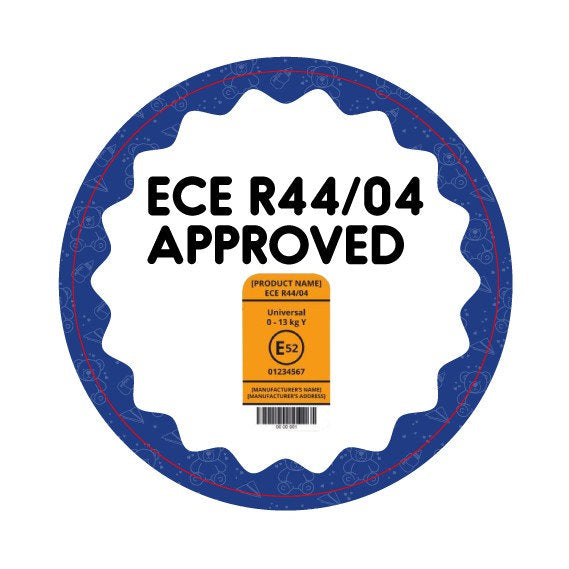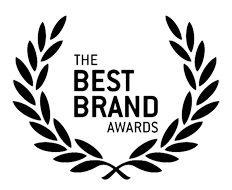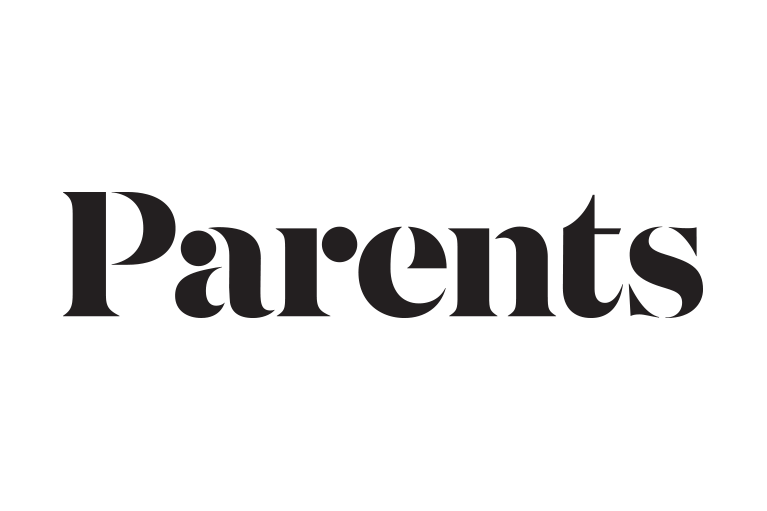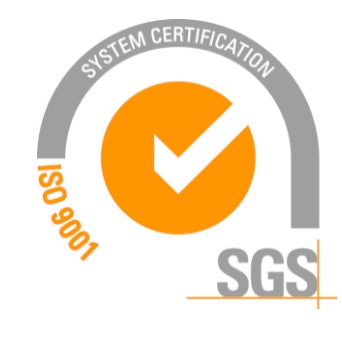 ON SALE FOR A LIMITED TIME
Simply click ADD TO CART to get yours now!
SPECIFICATIONS
MATERIAL: Premium PU Leather
NET WEIGHT: 35 LBS
RECOMMENDED AGE: Up to 48 months
STANDARD: Baby Stroller Frame, Baby Bassinet, Car Seat Travel System
FREE GIFTS (included): Mommy Bag, Comfy Cushion, Mosquito Net, Anti-Heat Mat, Rain Cover, Foot Cover
It look's exactly like the picture I am very satisfied came one day before delivery date
Not as practical as it shows in the video, in fact it is heavy and not as easy to fold and lift. It is beautiful though and came as it shows in the pictures.
I love this, went in to have baby, ordered this and the seller made sure I got it before leaving the hospital. 3days.. thank you.
The stroller has been delivered quickly and well packaged. Color is as in the picture, complete with bag, mosquito net, rain protection coat and mat. Defects: 1) For a long time (more than 1h) we could not put in and fix one of the large wheels, since the mechanism on one side was broken (see photos). 2) the metal axle of the canopy is slightly bent (not affected to functionality).
Arrived all no problem with all parts, already assembled and is OK, only a small cut leather strap, recommend to seller best shipping packaging
Our Commitment to You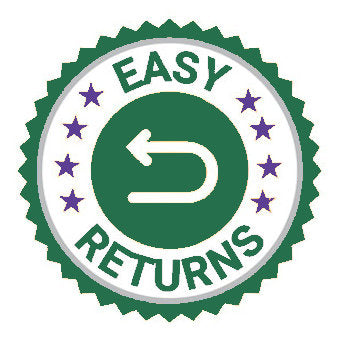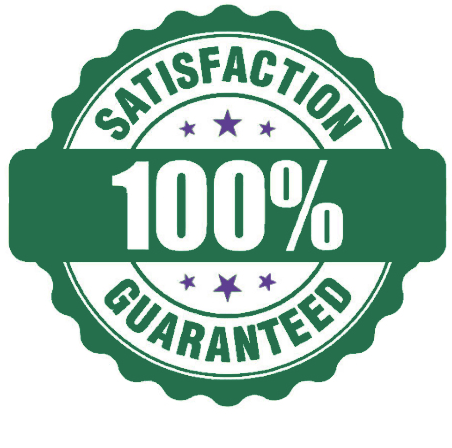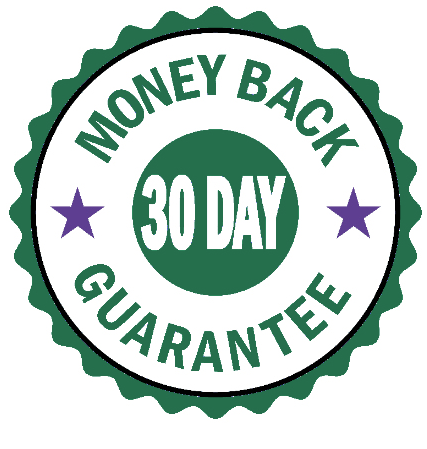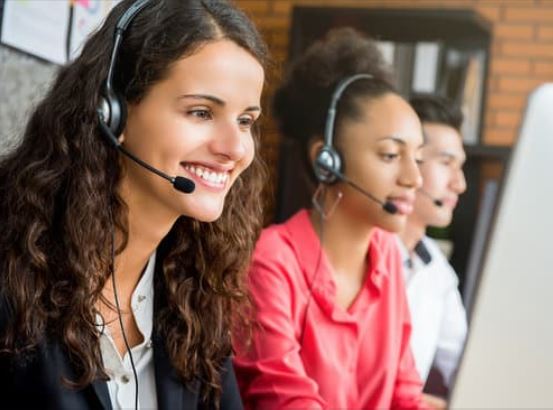 OUR PRODUCT GUARANTEE
At Dicey's we understand the challenges of everyday parenting. That's why we want to make sure that you have a memorable experience when you shop with us.
If you don't have a 100% positive experience, we will make it right! Just contact our customer service team and let us know your thoughts.
✔ Your Happiness is our Priority!
✔ 100% Customer Satisfaction is our GOAL!