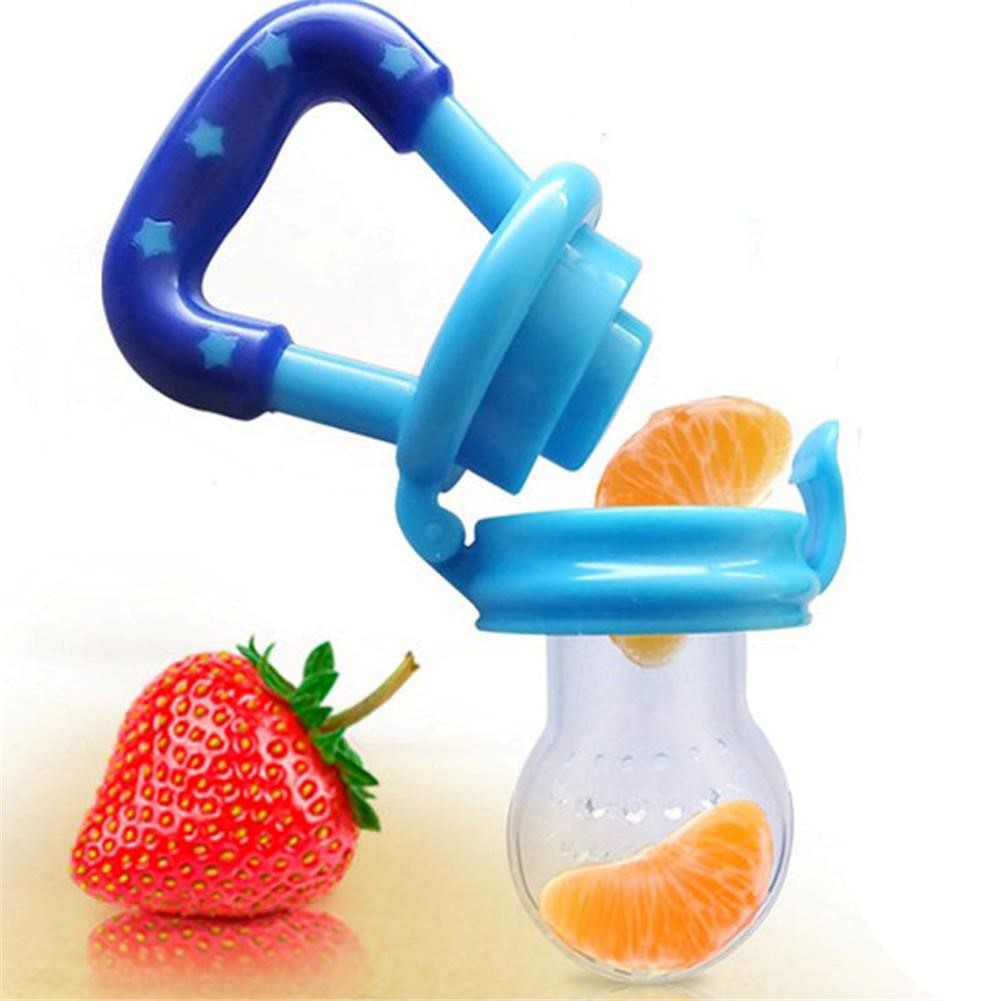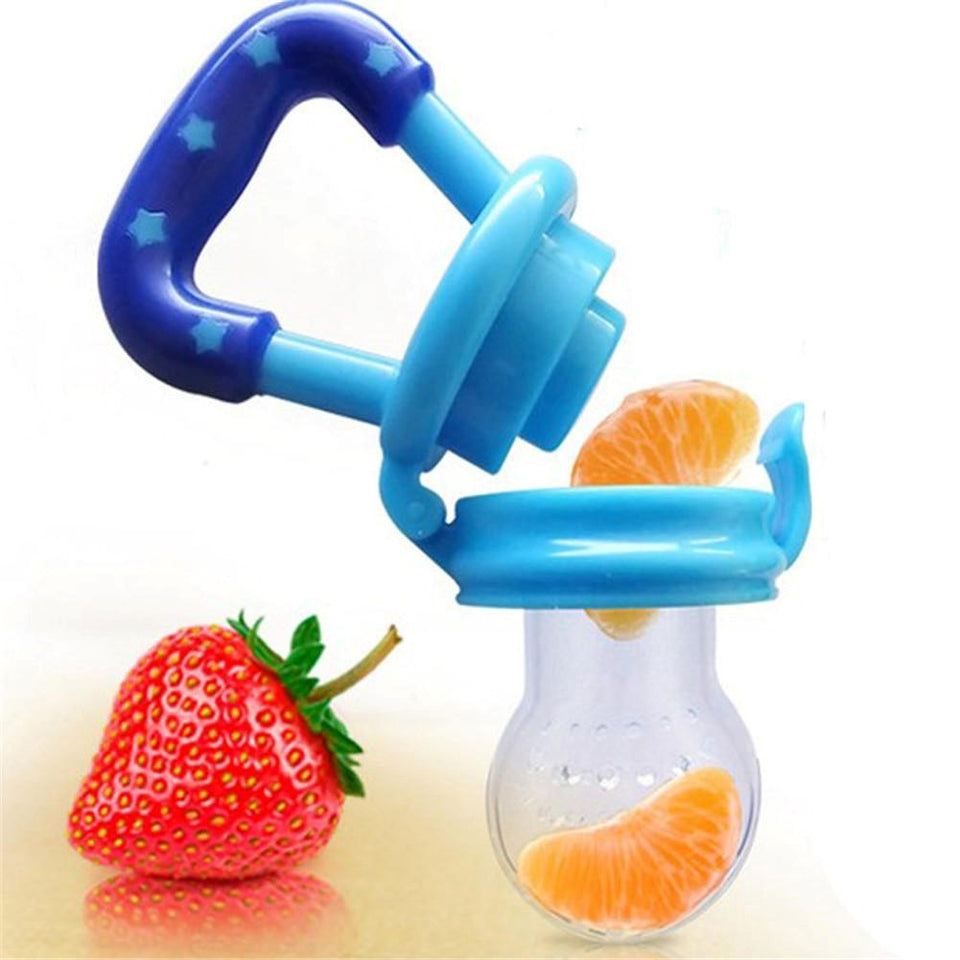 FRUIT PACIFIER
According to the American Academy of Pediatrics, pacifiers are perfectly safe. If your baby wants to suck beyond what nursing or bottle-feeding provides, a pacifier will satisfy that need. So when you're in the market for a pacifier, instead of purchasing a traditional basic one, you might want to consider the benefits of a Fresh Fruit Pacifier.
FRESH FRUIT PACIFIERS:
Helps Soothe Babies
Provides Nutrition
Perfect for Teething
Of course, your precious baby can't eat fruits just yet, but with a Fruit Pacifier, you can safely expose your baby to real fruits every day - training those little tastebuds to nutritious snacks early in life. Fresh Fruit Feeding Pacifiers are designed to provide you with a safe and easy way to introduce your little one to the vitamins, fibers, and nutrients that are essential for their growth. 
Get one of the best baby fresh fruit pacifiers for your little one. At Dicey's Maternity Boutique you will find a wide variety of different colors that are attractive to babies. Our Pacifiers are designed with one-continuous piece so the risk of a choking hazard is totally eliminated. The nipple is made of a high quality, safe-to-use silicon material full of small holes so when your baby sucks it, they can safely enjoy the natural flavors of real fruit!
A traditional basic pacifier is tasteless and boring, don't bore your baby. Bored babies will eventually start crying. I know, it sounds a little dramatic. But the point is, babies need all your attention. Wouldn't it be great if you can keep them busy while they enjoy their favorite fruit? In the meantime, you can handle other chores around the house, or better yet, take the time to relax. After all, don't you deserve it? 
Using a fruit pacifier is as simple as 1-2-3. All you have to do is cut any fruit into little chunks, place the chunks in the nipple, and close the lid. Once complete, your baby will enjoy the amazing flavors derived from the Fresh Fruit Pacifier.  
Find Great Deal on Baby Products when you VISIT OUR STORE!